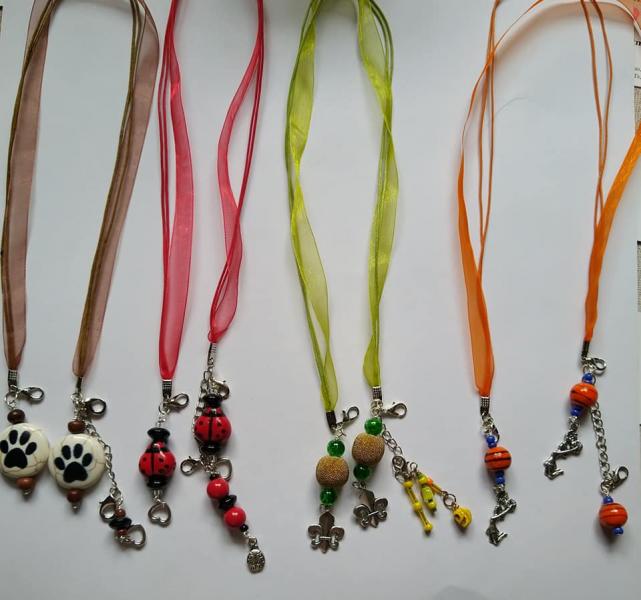 Introducing...  Mask Lanyards!
Type:   Fabric Necklace with Multimedia beads and charms - each one is custom made
Price:  $12 each +S/H
To purchase Email Me
---
What is a Mask Lanyard you ask?
These organza necklaces have three lobster clasps, one at each end and an additional one on the extension.  Use the clasp to attach your mask and be sure to change disposable and wash reusable masks often.
When alone and no mask is needed, simply let it hang around your neck, like a necklace.  When entering a store, place the mask on your face covering your mouth and nose.
My favorite thing about these Mask Lanyards is that the beads and charms give the illusion of earrings, which has proven difficult while wearing masks.
I hope you like these, please contact me to place your custom order.